Providing Colon Hydrotherapy for the Louisville area since 1991
Lillian B. Holliger Inc. opened in 1991 and has performed more than 50,000 sessions. With more than 35 years experience, you are in good hands at Hamri's Health & Wellness, LLC with Hamri, your I-ACT Certified Colon Hydrotherapy Instructor, NBCHT Certified Colon Hydrotherapist.
                                                     
Meet Your Colon Hydrotherapist
Hamri is an I-ACT Certified Colon Hydrotherapy Instructor/ NBCHT Certified Colon Hydrotherapist . She is also a licensed massage therapist & health educator from National Holistic Institute in Emeryville, CA since 2003. She also holds a master's degree in Healthcare Administration from Golden Gate University, and a graduate with a Bachelor's degree from University of California Berkeley.
As a certified colon hydrotherapist and licensed massage therapist, I incorporate techniques for anyone looking to manage their day-to-day stress, and maximize the benefits you get from our services. My work allows me to tailor each session to meet individual needs.
"I love and enjoy very much what I do. It is very rewarding and I am thankful that I am able to bring changes in my client's well-being….and plan to continue practicing this work for as long as I am able" says Hamri.
I am interested in creating long-term relationship with my clients and supporting them in their individual health programs. Thank you for visiting our site! I look forward to the opportunity to work with you!

Words from Our Founding Owner:
Lillian B. Holliger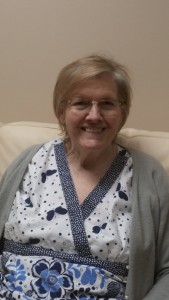 After 35 delightful years working with my amazing clientele, I have decided to call it a career and retire. I will miss seeing and working with all of you and wish each and every one of you the best. Although there is a bit of sadness knowing I will not be working with you in the future, I take comfort from the fact that the business is now in the very caring and capable hands of Hamri. Working closely with her for several months have given me the chance to observe her knowledge and expertise working with the human body in multiple modalities. She is expanding the business to include not only colon hydrotherapy but massage therapy, foot detox baths and supplements as well. Her warm and calming demeanor and her ability to connect with people both emotionally and physically will make for an easy and seamless transition from me to her. Thank you all for the opportunity of working with you these many years!.